Amaryllis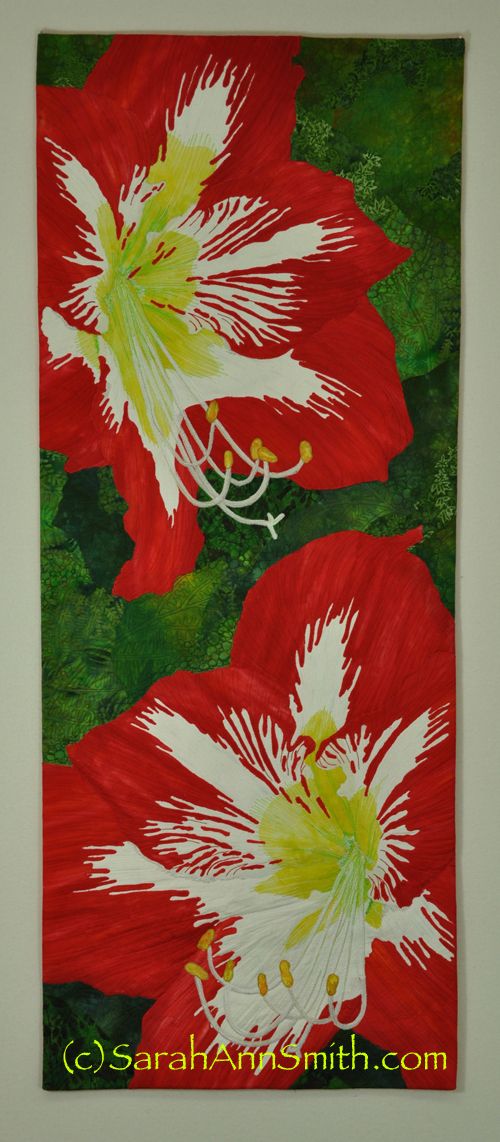 Amaryllis was made for and juried in to the Living Colour Textiles exhibit which toured extensively in Australia, New Zealand and the United States. To see the exhibit website, click here. Entries were to fulfill the theme and size of 40 x 100 cm. I dyed most of the fabric specifically for this piece, adding some green commercial batiks. I used my own photographs of an amaryllis as reference to celebrate the harmony and vibrance of the flower. I am thrilled to have been included with so many outstanding works.
For sale: $1500. Available in December 2018.
Click here to see another image.
| Back to Gallery |