Diamond Head Sunset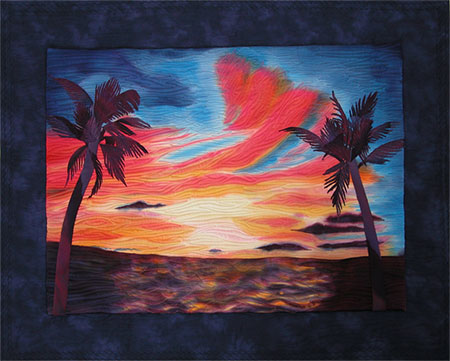 Diamond Head Sunset was commissioned for a couple who love Hawaii, and is based on a photograph taken by Jerry McEawen of San Rafael, California, and is used with his permission. It is painted on sandwashed silk with Pebeo Soie silk dyes which are then steam set for color-fastness.

Size: 27 x 22 1/2 inches. Completed in February 2004.
Available in Decemer 2017. $850.
Click
here
to see details of the quilt image.
| Back to Gallery |