Journals 2004, September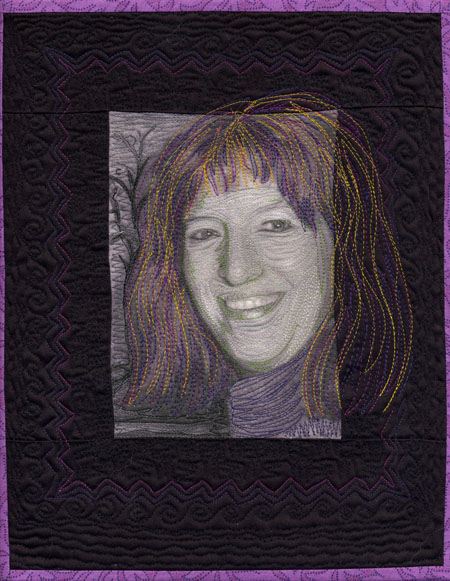 Last year, someone suggested it would be fun if we each did a self-portrait as one of our journals, since we all know each other on the quiltart list by e-mail messages rather than face-to-face. I thought it would be good practice on stitching faces (like artists from time immemorial, you are your own least-expensive live model!). I particpated in the Yellow Challenge on quilart this year, so thought I would use yellow and its complementary, violet, to quilt my face (tweaked the photo in the scanner from color to black and white) and add depth and dimension. It actually kinda worked, except I made my hair too short....

Published in Creative Quilts: The Journal Quilt Project, by Karey Patterson Bresenhan.
| Back to Gallery |