Machu Picchu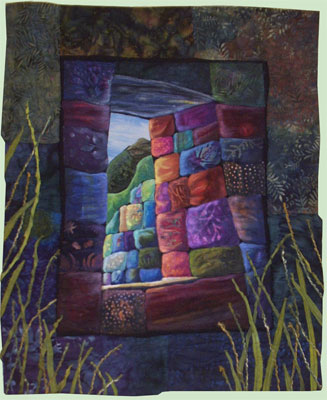 When we were assigned to the US Embassy in La Paz, Bolivia, we were able to travel to Cuzco and Machu Picchu, Peru. A photo I took on that trip in 1988 became my pattern for a class with Esterita Austin, www.esteritaaustin.com, called Creating the Illusion of Depth.

Exhibited at the juried show Au Naturale, in Ricky Tims' La Veta Gallery, La Veta, Colorado. Winner Best Design and Composition Award, Au Natural show.

21x26 inches.
In the collection of the artist's husband.
Click
here
to see details of the quilt image.
| Back to Gallery |