Journals 2005, April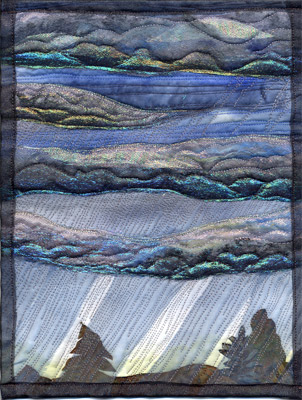 By April, I was ready to return to my Elements class for a bit. I worked on my air / clouds piece, using a memory of a wonderful thunderstorm over San Juan Valley, on San Juan Island Washington (where I lived from 1998-2004). Size 8.5 x 11 inches. Sold through the www.artdoinggood.com website auction to benefit the Red Cross and victims of Hurricane Katrina.
Click
here
to see details of the quilt image.
| Back to Gallery |