Journals 2005, September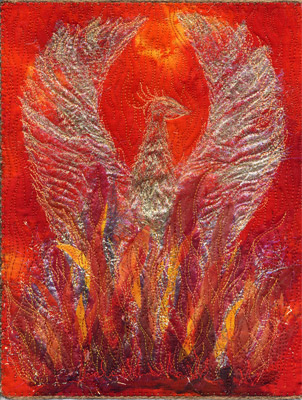 After the despair of Hurricanes Katrina and Rita, it was time for a symbol of hope. Despite the disconnect between the water of the storms and the fire of the phoenix, what better symbol of re-birth than the phoenix that is born from its own ashes? And, to bring things full circle, I used some techniques for depicting flame and fire that I learned from Linda Schmidt in her on-line class, Elements, at www.quiltuniversity.com. Thanks Linda!

Size: 8 1/2 x 11 inches.
| Back to Gallery |